Active CBD Bundle
Sale price
$75.60
Regular price
$108.00
Unit price
per
This bundle includes:
Save $32.40 with this bundle and get it for $75.60 instead of $108.00!
Can't be combined with other offers
US delivery: 3-5 Business Days
Details

This 10 ml bottle contains 1500 mg CBD, 20 mg curcumin and 5 mg piperine in combination with organic black cumin oil (Nigella sativa). This CBD oil is extracted from organically grown hemp plants and is made with all natural ingredients.

Our CBD Gel uses our groundbreaking liposomal technology to provide immediate relief to muscles, joints and tendons.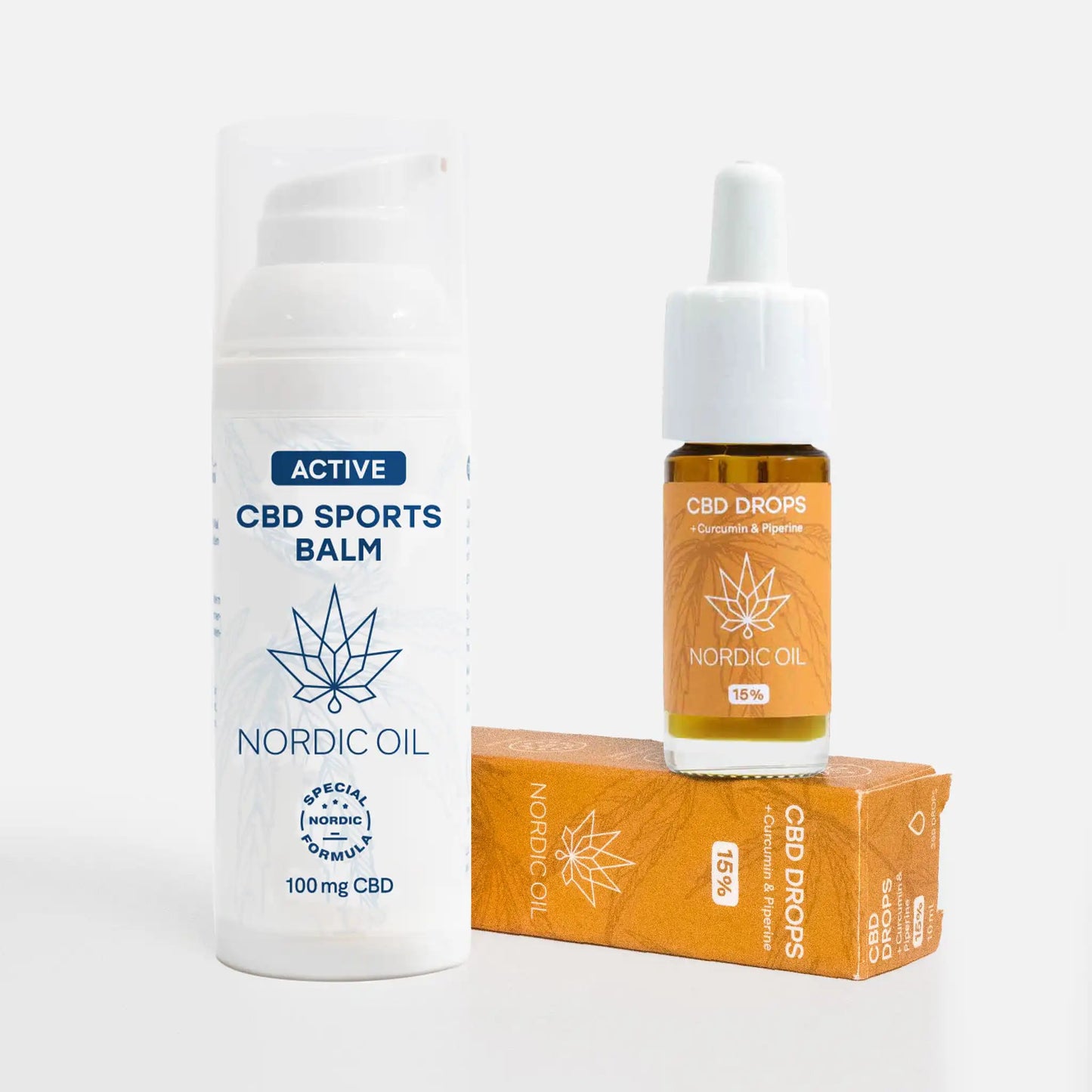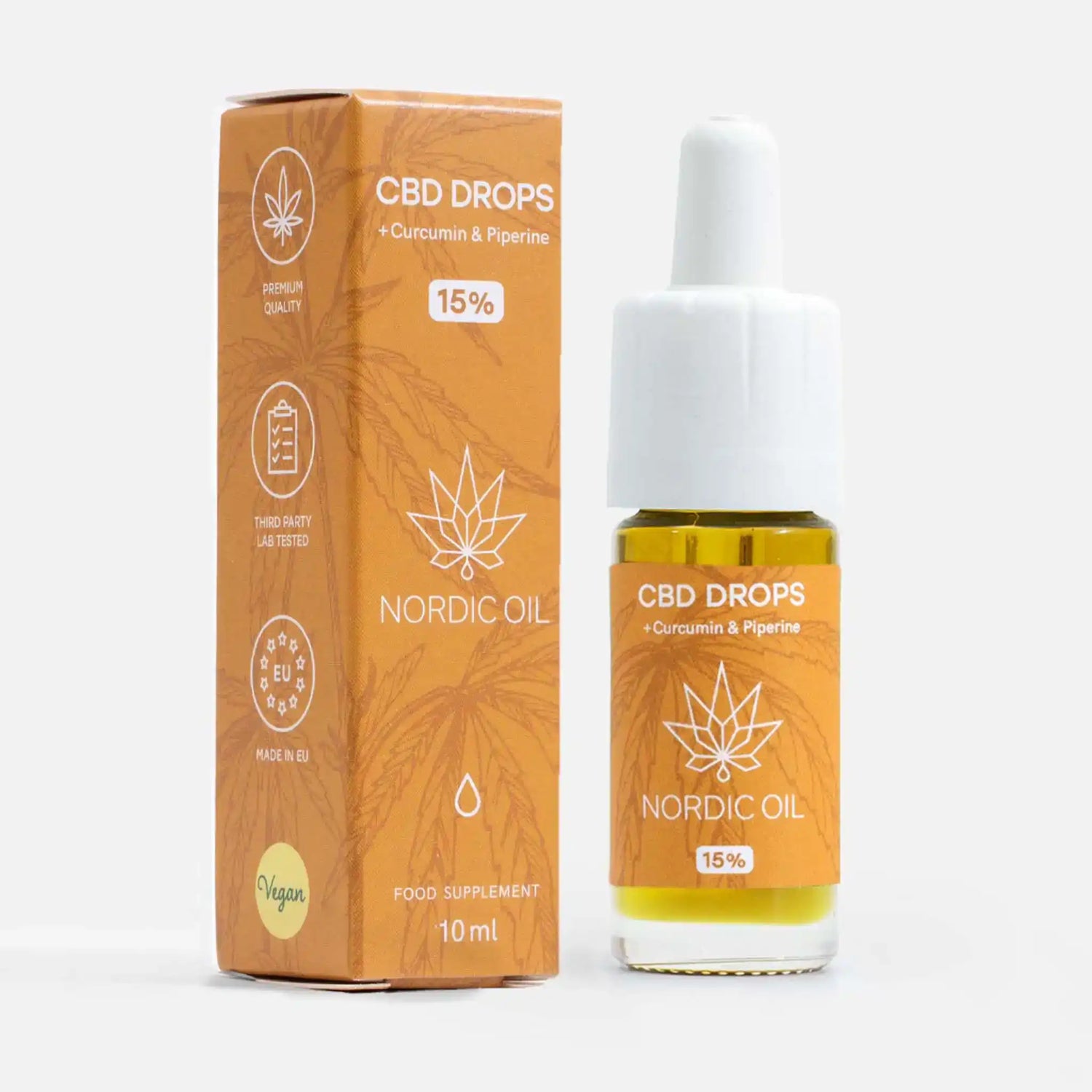 CBD Oil (1500mg) with Curcumin
Our 15% CBD oil with curcumin and piperine was developed for people who want to support the well-being of their joints.
Suitable for:
Relaxation
Tendon and joint problems
Balance and vitality
CBD Relief Gel
Our gel contains active ingredients to support joints and tendons and is suitable for both athletes and for the elderly.
Suitable for:
Muscle pain
Joint pain
Tension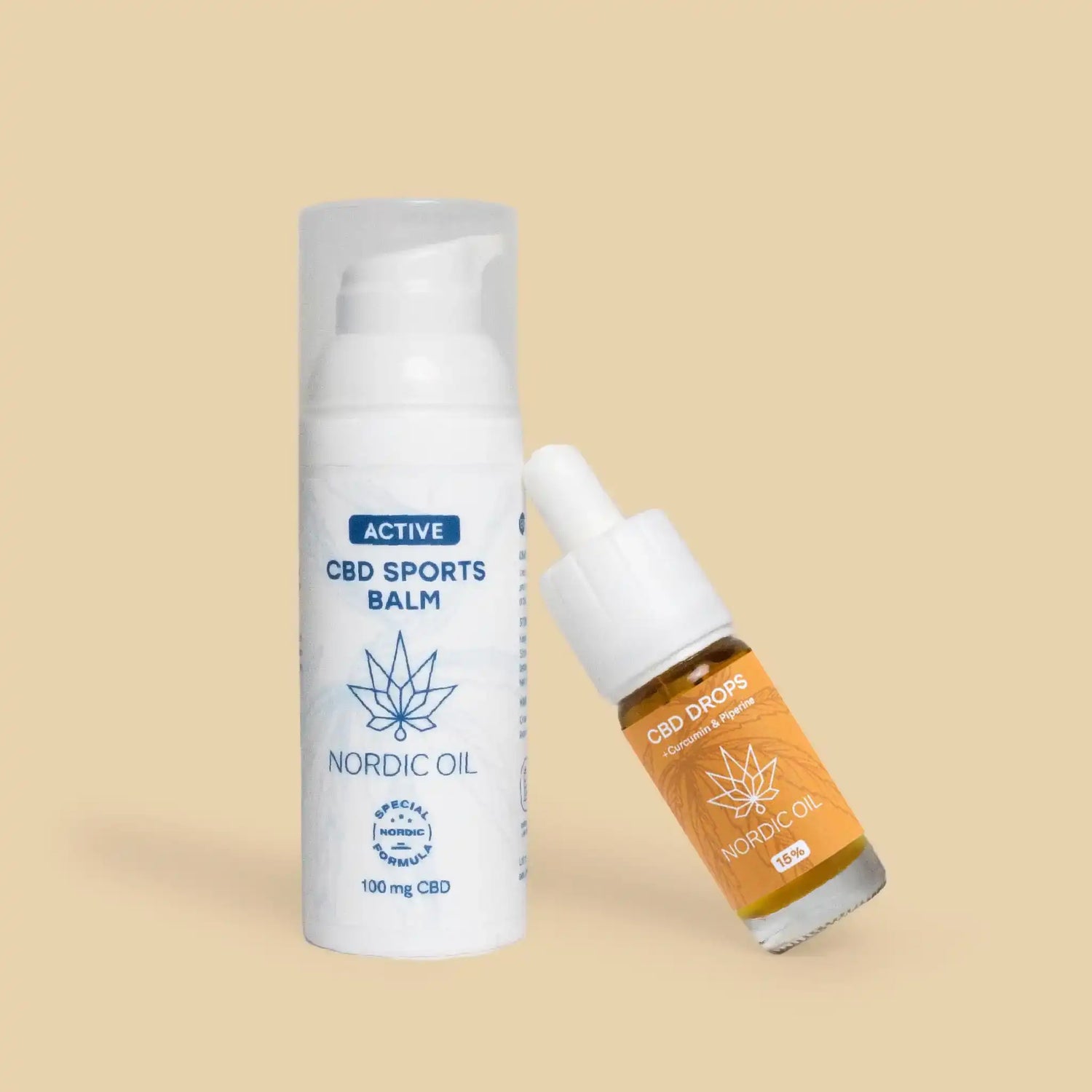 Certified excellence
<p>All of our products undergo extensive third party laboratory testing to ensure that they are of the highest quality and contain the stated amount of CBD and active ingredients.</p>
<br>
<a class="button-with-arrow" style="margin-bottom:1rem;" href="https://cdn.nordicoil.com/certificates/C-AR02845-4-1-1500-curcumin.pdf"><p class="button-with-arrow" style="margin-bottom:0;">Analysis for CBD Oil (1000mg)</p> <svg class="right-arrow-black" width="24" height="24" viewBox="0 0 24 24" xmlns="http://www.w3.org/2000/svg"><g fill="none" fill-rule="evenodd"><path d="M13.293 5.293a1 1 0 0 0-.083 1.32l.083.094L17.585 11H4a1 1 0 0 0-.117 1.993L4 13h13.585l-4.292 4.293a1 1 0 0 0-.083 1.32l.083.094a1 1 0 0 0 1.32.083l.094-.083 6-6 .073-.082a1.005 1.005 0 0 0 .007-.008l-.08.09A1.008 1.008 0 0 0 21 12.02v-.037a.821.821 0 0 0-.004-.071L21 12a1.008 1.008 0 0 0-.21-.613.974.974 0 0 0-.083-.094l-6-6a1 1 0 0 0-1.414 0Z" fill="#000" fill-rule="nonzero"/><path d="M0 0h24v24H0z"/></g></svg></a>
<br>
<a class="button-with-arrow" href="https://cdn.nordicoil.com/certificates/us_26061402_thor_gel.pdf"><p class="button-with-arrow" style="margin-bottom:0;">Analysis for CBD Gel</p> <svg class="right-arrow-black" width="24" height="24" viewBox="0 0 24 24" xmlns="http://www.w3.org/2000/svg"><g fill="none" fill-rule="evenodd"><path d="M13.293 5.293a1 1 0 0 0-.083 1.32l.083.094L17.585 11H4a1 1 0 0 0-.117 1.993L4 13h13.585l-4.292 4.293a1 1 0 0 0-.083 1.32l.083.094a1 1 0 0 0 1.32.083l.094-.083 6-6 .073-.082a1.005 1.005 0 0 0 .007-.008l-.08.09A1.008 1.008 0 0 0 21 12.02v-.037a.821.821 0 0 0-.004-.071L21 12a1.008 1.008 0 0 0-.21-.613.974.974 0 0 0-.083-.094l-6-6a1 1 0 0 0-1.414 0Z" fill="#000" fill-rule="nonzero"/><path d="M0 0h24v24H0z"/></g></svg></a>