CBD Chewing Gum
Sale price
$9.00
Regular price
Unit price
per
Sugar-free
Spearmint flavor
Perfect for on the go
With natural coloring
US delivery: 3-5 Business Days
Details

Easy, convenient and effective. That's our CBD Gums. Completely sugar-free, they're perfect for when you need a quick and simple dose of CBD. Instead of the familiar ''earthy taste'' of CBD oil, experience the refreshing taste of mint. One package contains 2 blisters with 24 pieces in total (10 mg CBD each).
Ingredients

Sweeteners (sorbitol, isomalt, maltitol syrup, xylitol, sucralose, acesulfame k), gum base, flavours, CBD, humectant (glycerol), thickener (arabic gum), vegetable concentrate (spirulina, safflower), glazing agent (carnauba wax), antioxidant (tocopherol-rich extract)
Suggested use

Daily consumption should not exceed 2 pieces.
Safety instructions

May contain traces of soy. Keep out of reach of children. Do not use during pregnancy or lactation. May have a laxative effect if too much soy is consumed. Food supplements are no substitute for a balanced, varied diet and healthy lifestyle.
Storage

Please keep in a cool, dark and dry place. Protect from direct sunlight. Chewing gum can be kept for up to two years with the packaging closed.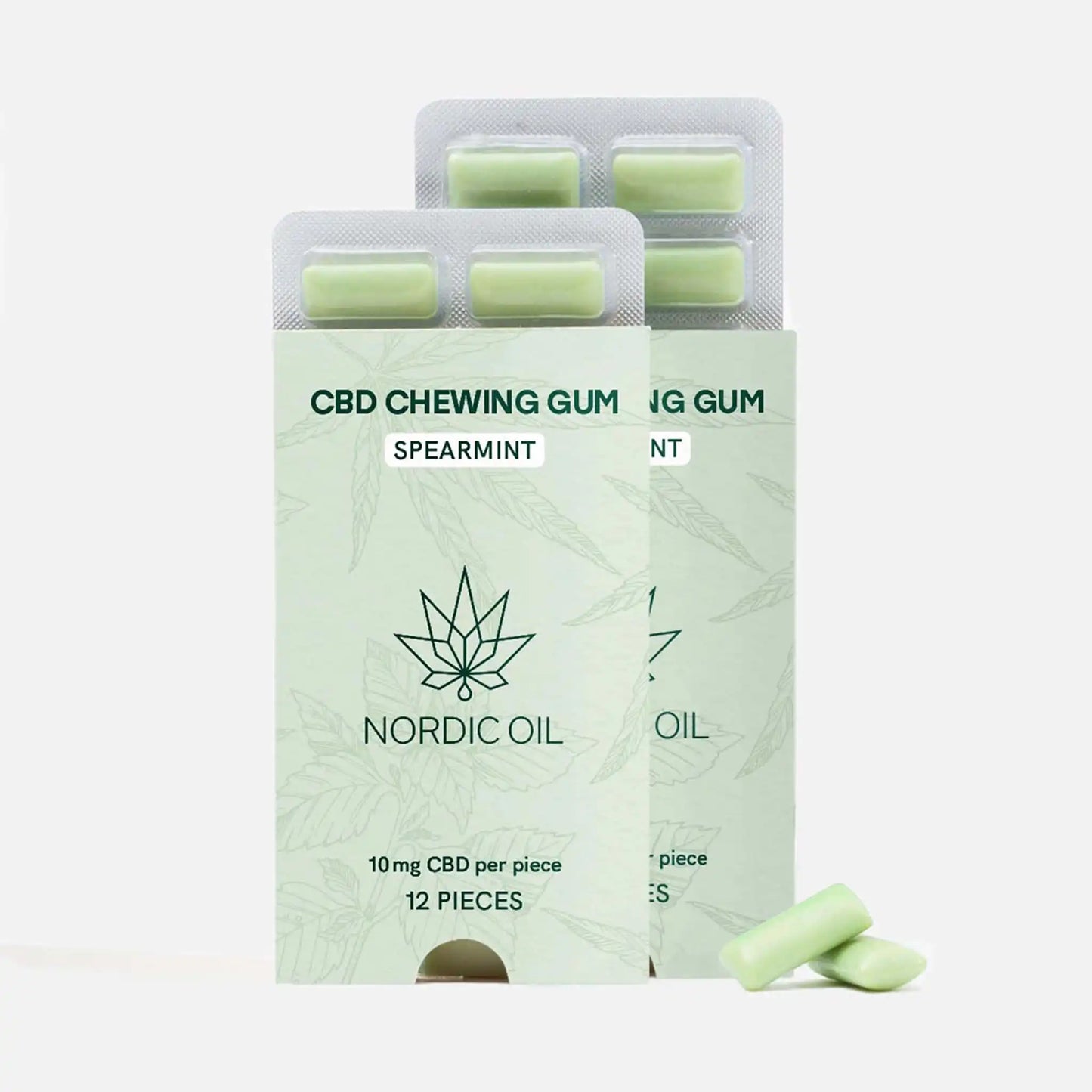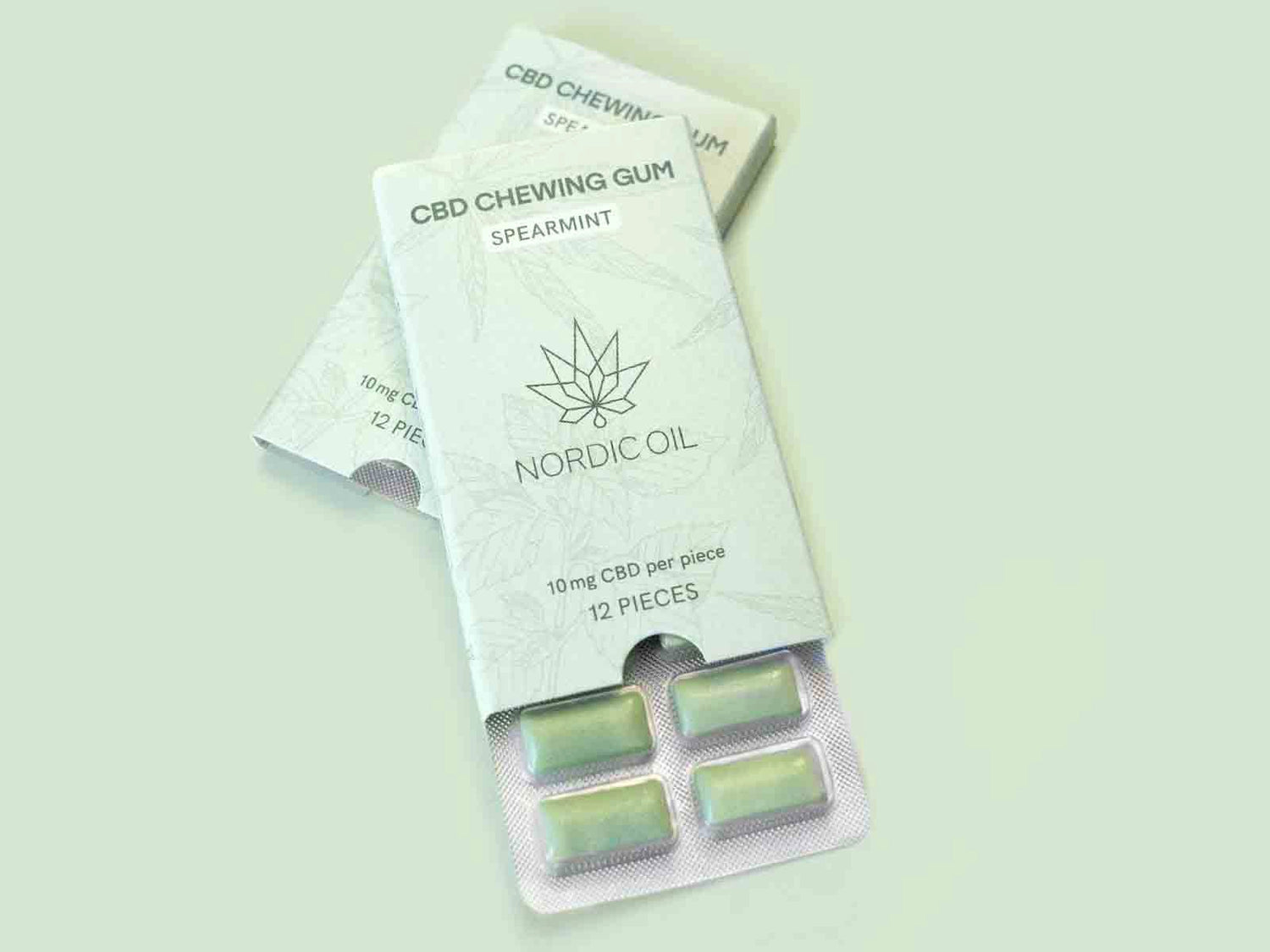 Quality
This product is produced from organically-sourced, non-GMO hemp from certified US suppliers and undergo regular quality checks. Depending on climate and seasonality, we source our hemp from different suppliers across the US, to guarantee that we always get the highest quality product.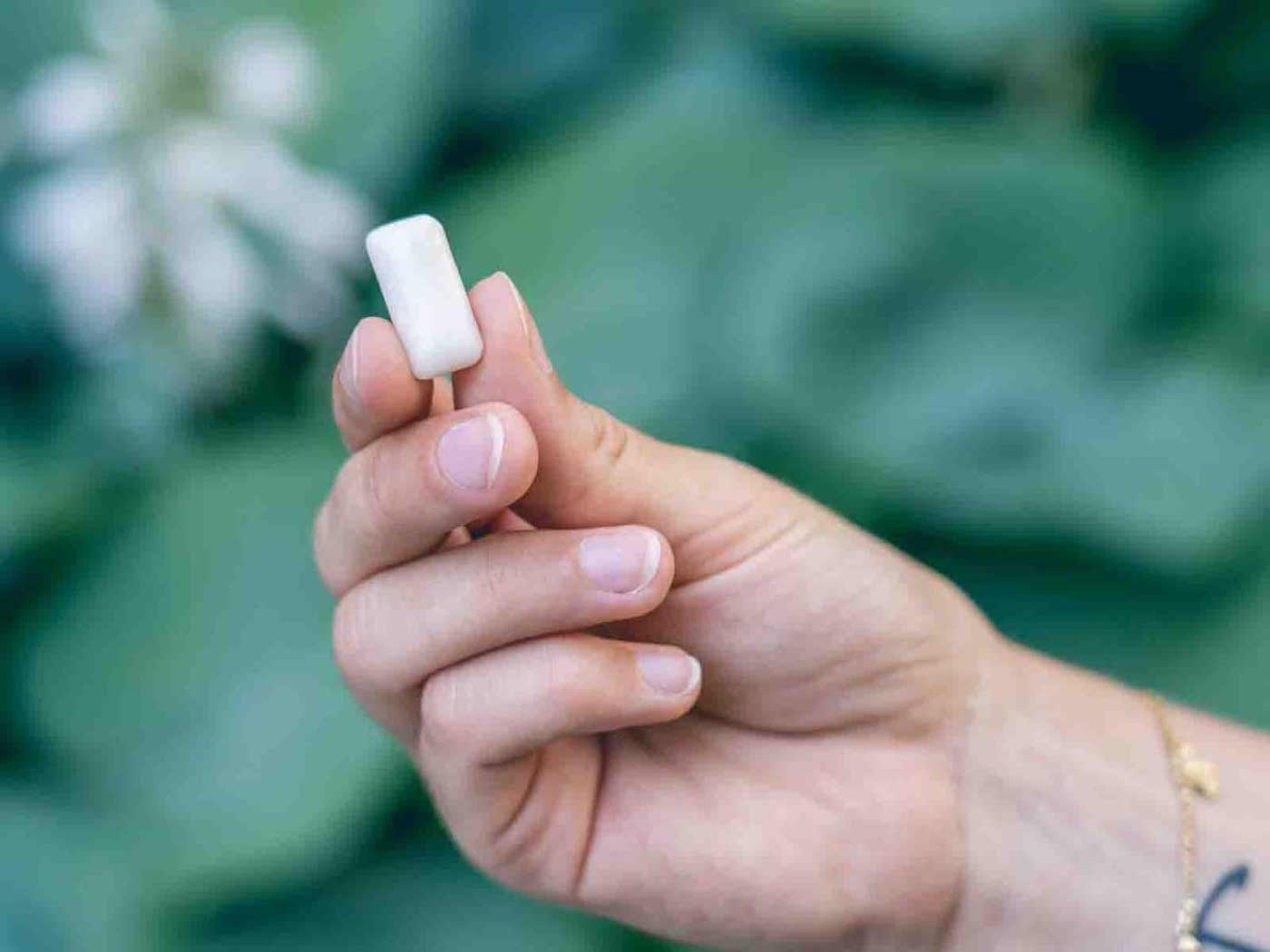 Certified excellence
All of our products undergo extensive third party laboratory testing to ensure that they are of the highest quality and contain the stated amount of CBD and active ingredients.