Liposomal Vitamin C with CBD
Sale price
$49.00
Regular price
Unit price
per
150ml vitamin C with 90mg CBD
Daily dosage unit (5ml) contains 3mg CBD
Liposomal formula ensures optimal absorption
No sugar
US delivery: 3-5 Business Days
Details

Our Liposomal Vitamin C with CBD contains 150ml of product, with 90mg of CBD and contains approximately 30 doses. This product is laboratory tested and has a pleasant fruity taste.
Ingredients

Water, Xylitol, Soy lecithin, Sodium Ascorbate, Glycerol, Alcohol, Xanthan gum, Potassium sorbate, Orange aroma, Hemp extract.

| Ingredients | Per 100ml | Per serving (5ml) | %DV |
| --- | --- | --- | --- |
| | | | |
| | | | |
Suggested use

Shake well before use. Each serving contains 3mg CBD and 250mg vitamin C.
Safety instructions

The product contains alcohol.
Not suitable for animals.
Keep out of reach of children.
Shake well before use
Do not exceed recommended dosage.
Allergy warning: Soy (not genetically modified)
Do not take during pregnancy or lactation.
Excessive consumption may have a laxative effect.
Food supplements are not a substitute for a balanced, varied diet and healthy lifestyle.
Storage

Store in a cool, dry place and protect from direct sunlight. After opening, store in refrigerator and use within 2 months.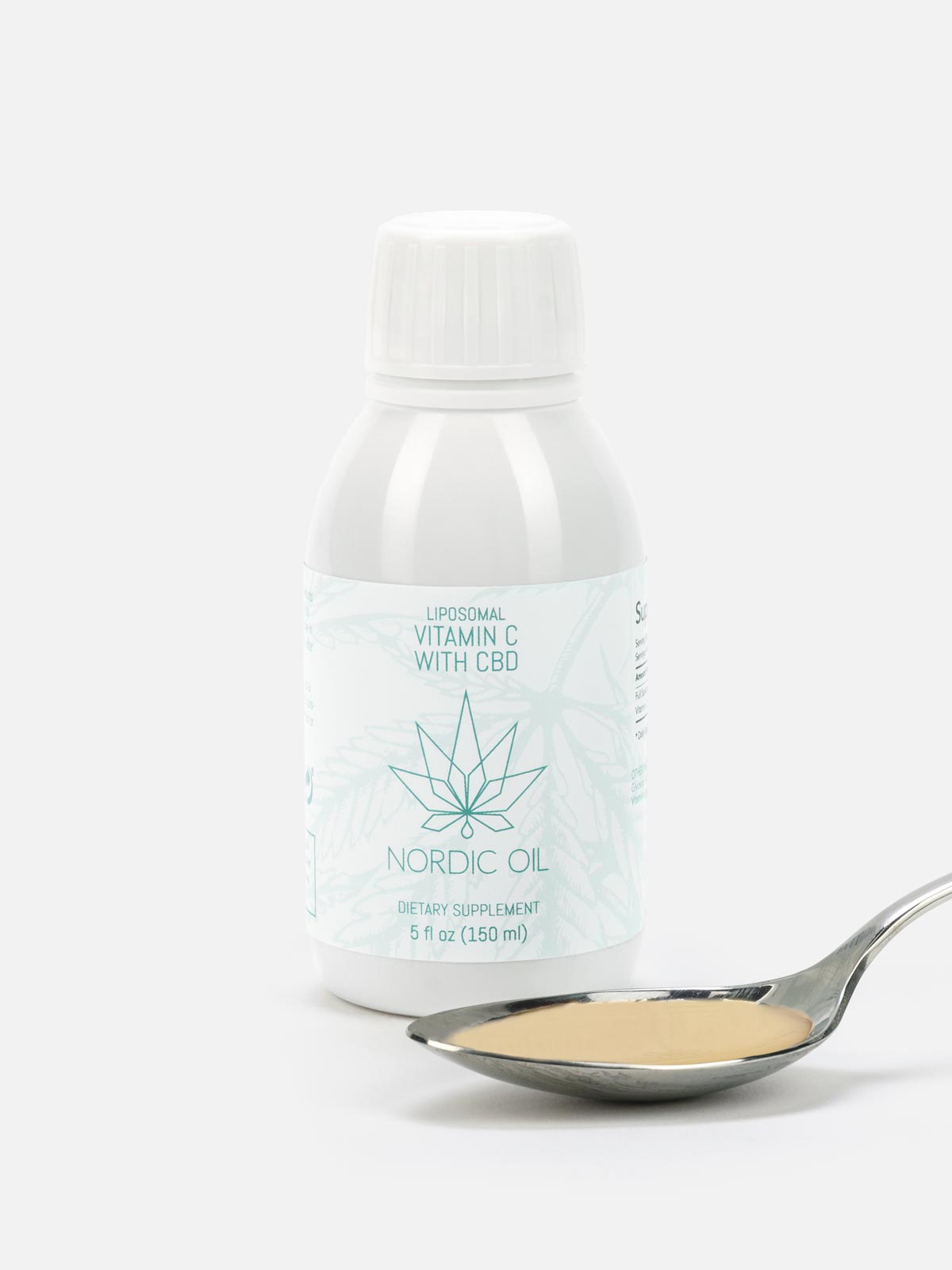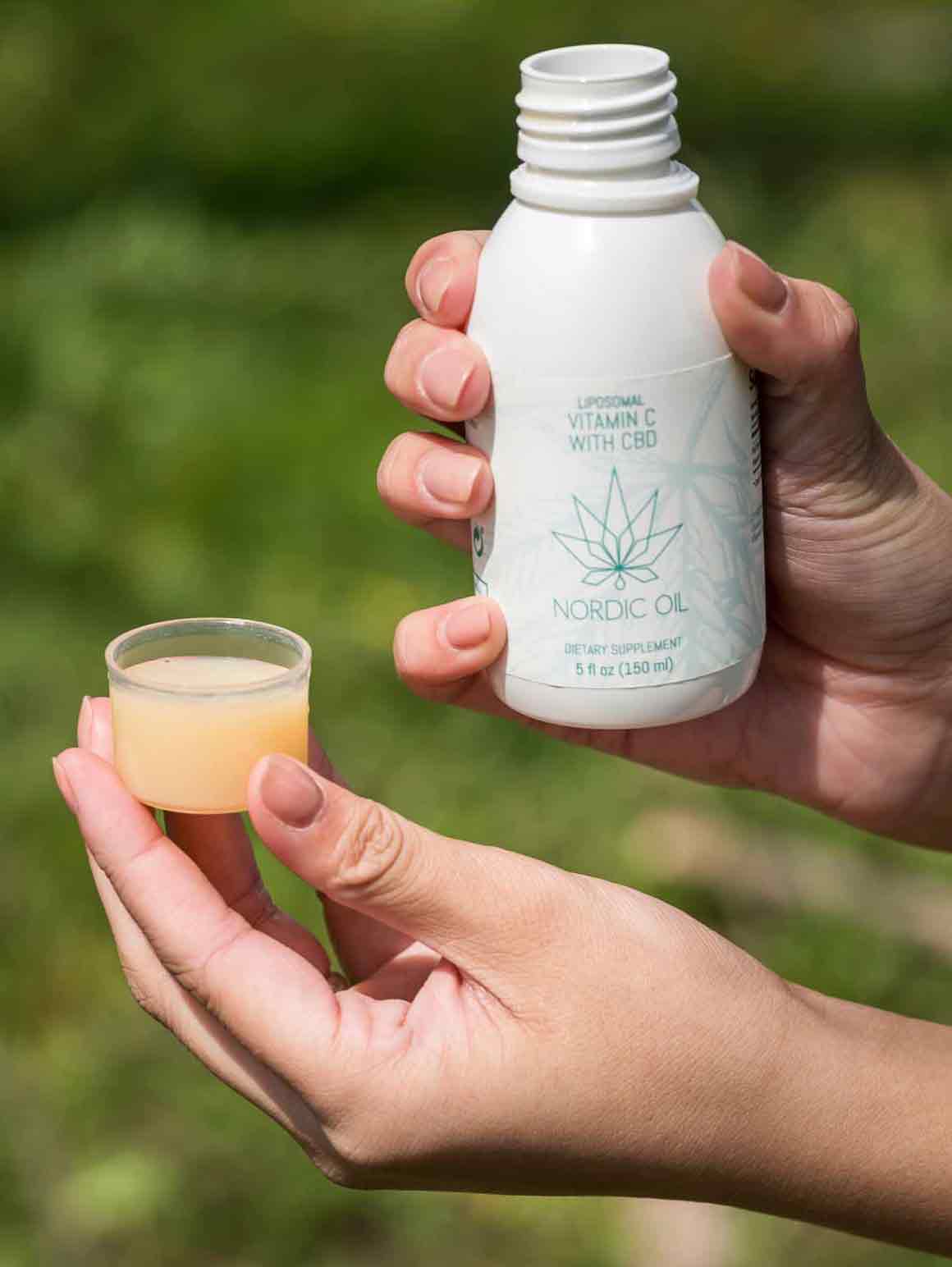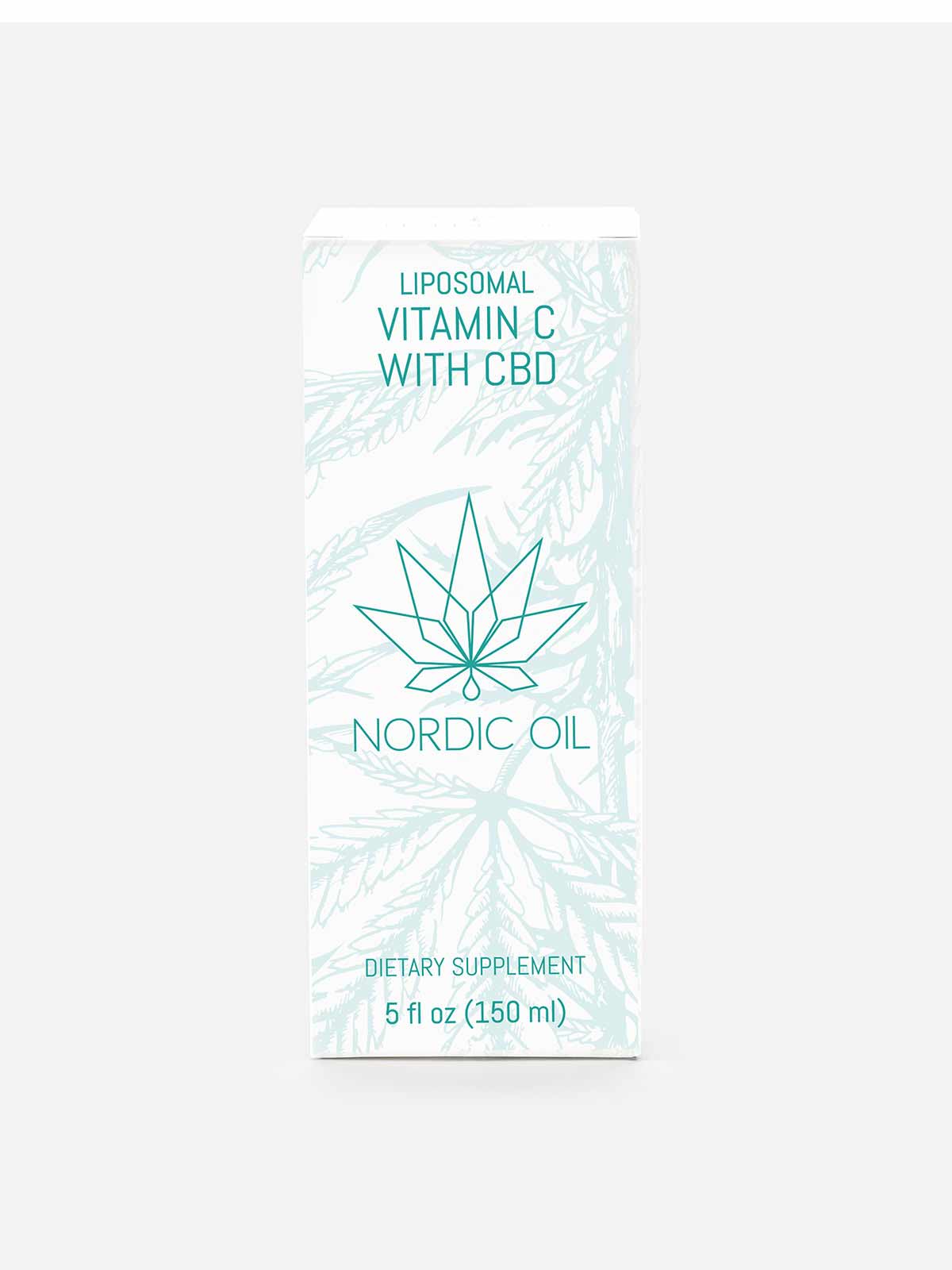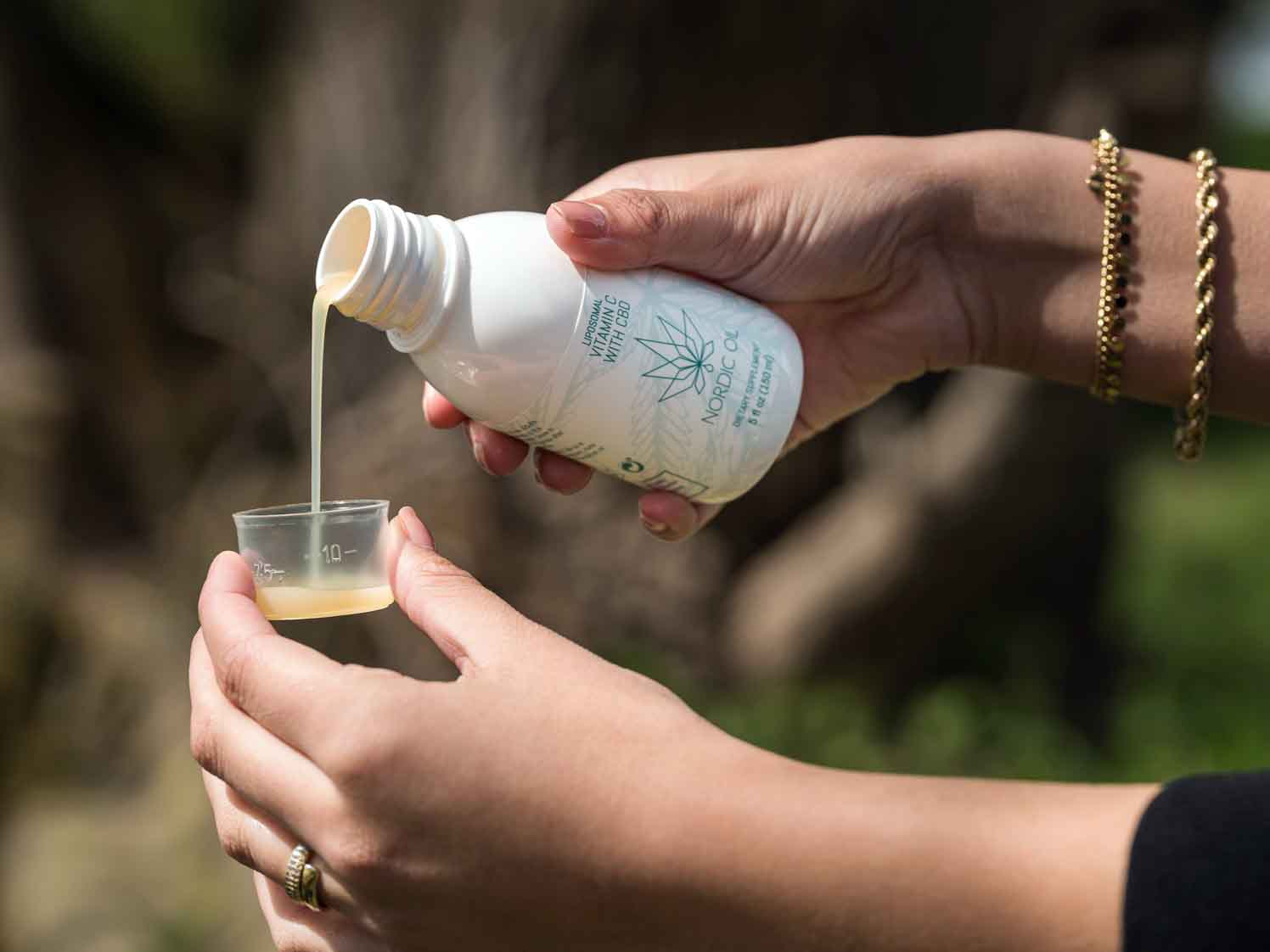 Quality
This product is produced from organically-sourced, non-GMO hemp from certified EU suppliers and undergo regular quality checks. Depending on climate and seasonality, we source our hemp from different suppliers across the EU, to guarantee that we always get the highest quality product.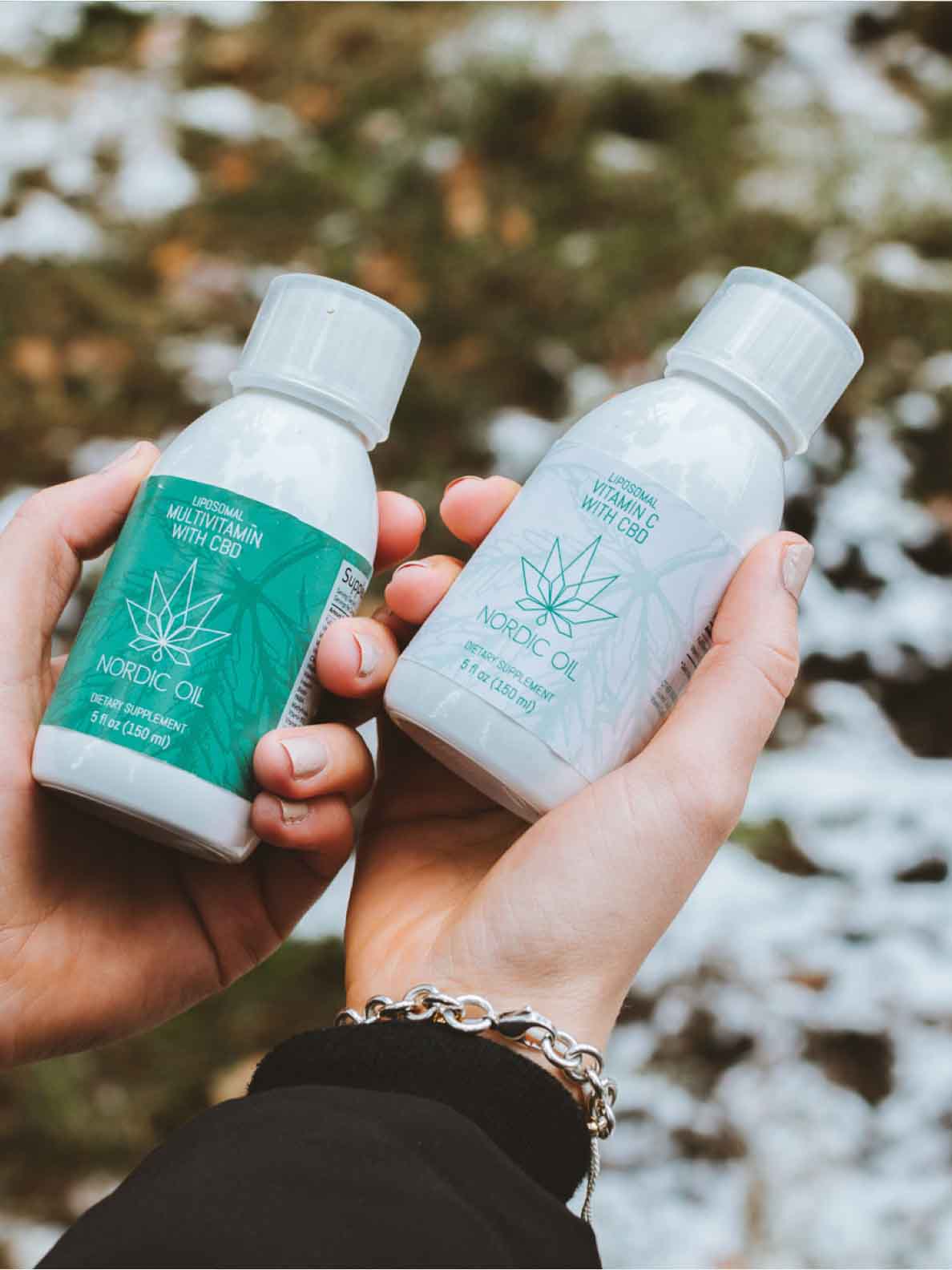 Our vitamins
What are vitamins?
Vitamins are essential organic substances that are important for the immune system. While you can get some vitamins from fruit and vegetables, this often isn't enough. In fact, you might be missing up to 30% of your essential vitamin intake and over time, vitamin deficiency can lead to long term health problems.
We've got you covered
As food production methods evolve, more vital vitamins are lost from food, long before they reach our bodies. Many people therefore choose to take additional vitamins. The easiest way to consume enough vitamins is to add supplements to your diet. And when it comes to vitamin supplements, our Liposomal Multivitamins with CBD and Liposomal Vitamin C with CBD are absolute essentials.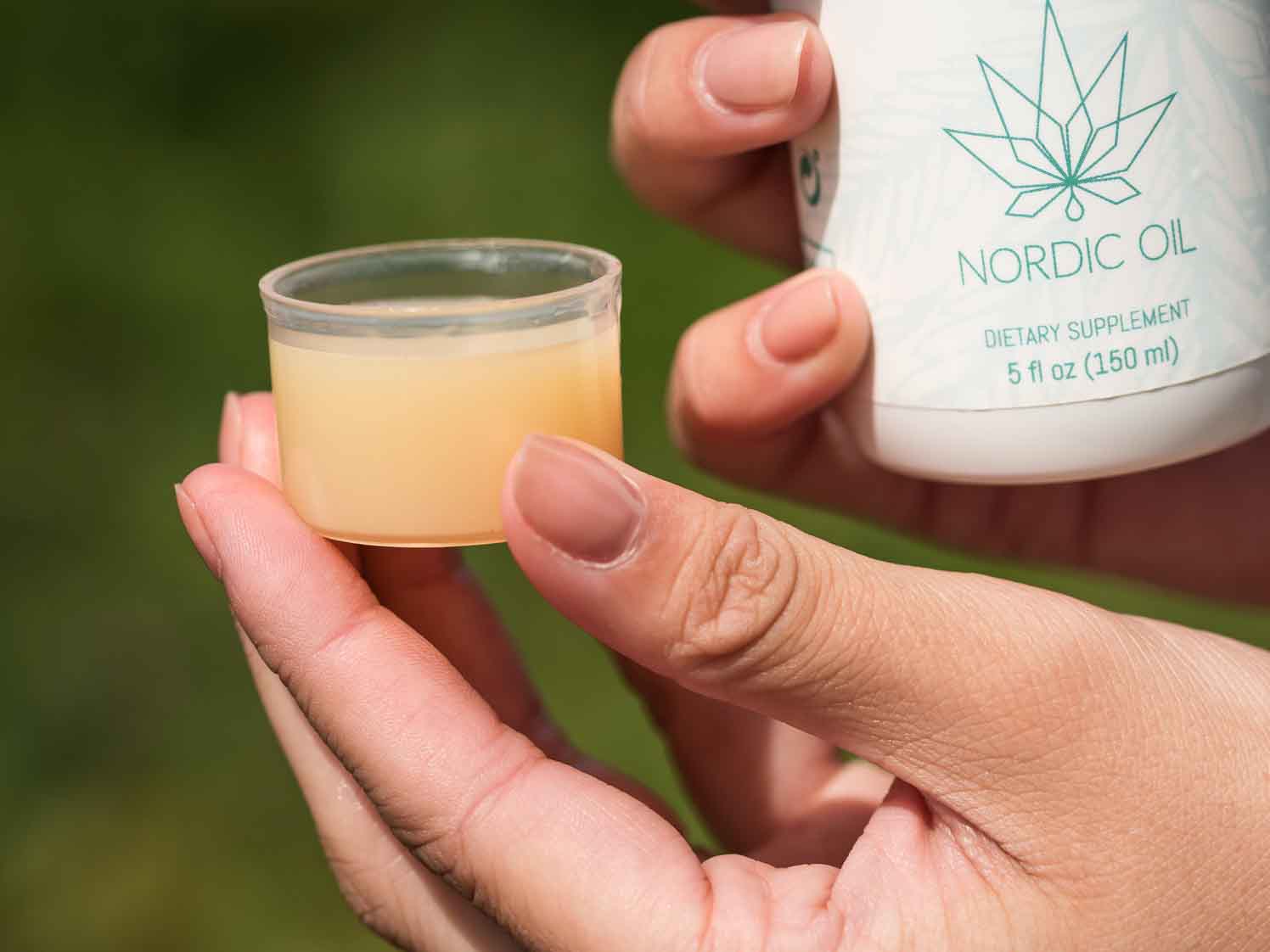 Liposomal technology
How
Liposomes are microscopic containers that transport active substances, like CBD. They are made from lecithin, a molecule that occurs naturally in the body's cells. The body therefore recognizes them as "good" substances and allows them to merge with human cells. Only here, inside the cells, is the encapsulated CBD completely released.
Why
There's a reason why liposomes are the latest in CBD innovation. Thanks to liposomes, CBD can be absorbed three times more effectively than with other methods.
The result
Liposomes also deliver CBD into the body faster and promote a longer lasting effect. This means that you can take less and benefit more. Thanks to the liposomes, CBD can be absorbed three times more efficiently than with other forms of intake.